Key West Fishing Boat Rental with Captain Moe's
Captain Moe's Lucky Fleet is your source for the best charter fishing around. Led by Captain Moe, our company can help you realize your best day ever out on the beautiful waters of Key West. He has vast experience running some of the best high-tech boats on the sea as well as organizing some of the best sailors in the world. In fact, for 12 years, he sailed around the world participating in all the races he could find. We have the Key West fishing boat rental with Captain Moe you've been searching for.
Why Captain Moe?
After establishing his fleet several years ago, he concentrated on training his crew so they met the highest standards in the business. And it shows. He leads by example. Just take a look at the dock or the boats on any given day and you'll see him working just as hard as the rest of the crew.
When you call us, you can speak directly with Captain Moe. Feel free to ask him questions and he will help you plan your excursion. Whether you are interested in deep sea fishing, backcountry fishing or light tackle fishing, we can deliver. It's a source of pride that he is one of the few fleet owners in Key West that still works alongside his crew and customers. He wants your fishing adventure to go perfectly!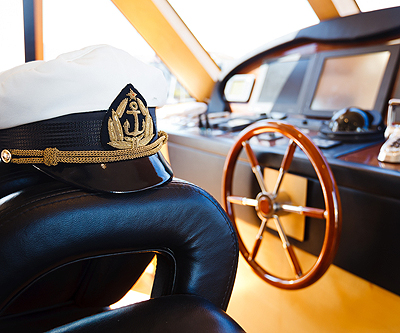 Our boats include The Lucky Charm, Reel Lucky, and Reel Lucky Too. They're equipped with state of the art rods and reels designed for capturing large fish. You're allowed up to six anglers. Just pack your own food and drink, sunscreen, hat and a light jacket for colder days. Rely on us for the rest.
Contact Captain Moe's for Key West Fishing Boat Rentals
If you're ready to book your next Key West fishing boat rental with Captain Moe's, it's time to give us a call now at 305-396-5606. You can also fill out our online form for more information. Come see us at 201 Margaret Street in Key West.