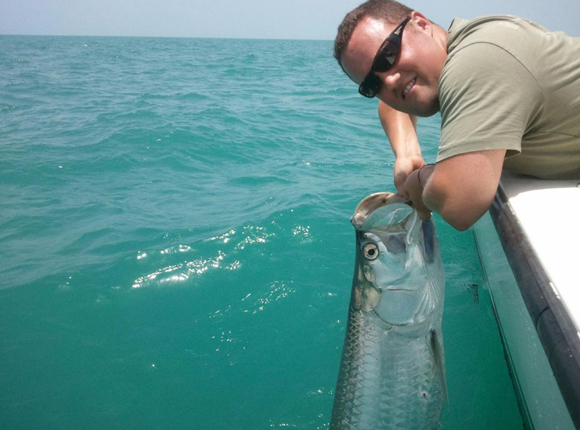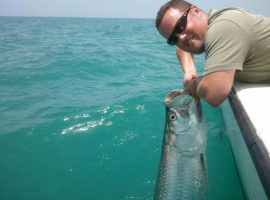 Captain Moe's Lucky Fleet has often been called one of the best fishing charters in Key West, FL. For over 30 years, we have been guiding people towards the most enjoyable fishing experiences of their lifetime. There is all manner of species of varying sizes hidden just under the surface of the ocean, and they're all waiting for a capable fisherman like yourself to battle it out. Whether you're looking for just a simple day trip or had something a bit longer in mind, our well-maintained fleet is available to charter.
Specialty Fishing
Everyone loves a good challenge, and there is no greater reward to a long day of battling than bagging that big catch – whether it's a shark, snapper, or tarpon. That is exactly what specialty fishing is all about. It's the struggle, the memories being made, and the enjoyment. These feelings stem from watching a friend or family member get a bit wet during the fight.
At Captain Moe's Lucky Fleet, we have a strong focus on specialty fishing and all that it entails. Our crew members are experienced, trained professionals with loads of experience as part of the best fishing charters in Key West, FL.
Light Tackle Fishing
Are you just looking for a relaxed adventure on the water and a little light fishing? You can enjoy a completely different type of sea fishing as well. Light tackle fishing is an exciting way to fish for numerous species. These fish are within just a few short miles of land, including tarpon and sailfish.
Unlike offshore fishing, light tackle fishing involves anglers drifting along gently in the water. The whole experience is cathartic.
Contact Us for the Best Fishing Charters in Key West, FL!
To hire one of the best fishing charters in Key West, FL, contact Captain Moe's Lucky Fleet by calling 305-396-5606. In fact, we specialize in all types of fishing and offer helpful advice to capture your big catch!