For the Love of Fishing!
There's no better activity to enjoy while vacationing in Key West than fishing off the coast. A day of salt-water fishing comes with excitement and enjoyment for the whole family! And who knows, you might come home with that fish tale you've been looking for. Whether you opt for a half-day out at sea or take the whole day to cruise all the best fishing spots, you're sure to find exactly what you're looking for. And no one offers a better fishing experience in Key West FL than Captain Moe's Lucky Fleet.
A Day of Adventure
Booking a charter boat and exploring what the ocean has to offer is one of the great advantages to salt-water fishing. Your fishing trip is all about taking your ship out to unique locales, throwing a line in and seeing what an area has to offer on any given day. And if you aren't as big of a fan of fishing as the next person, that's okay! To feel the ocean-breeze, breathe the fresh air and see the beauty off the coast of the Keys is an incredible experience in of itself.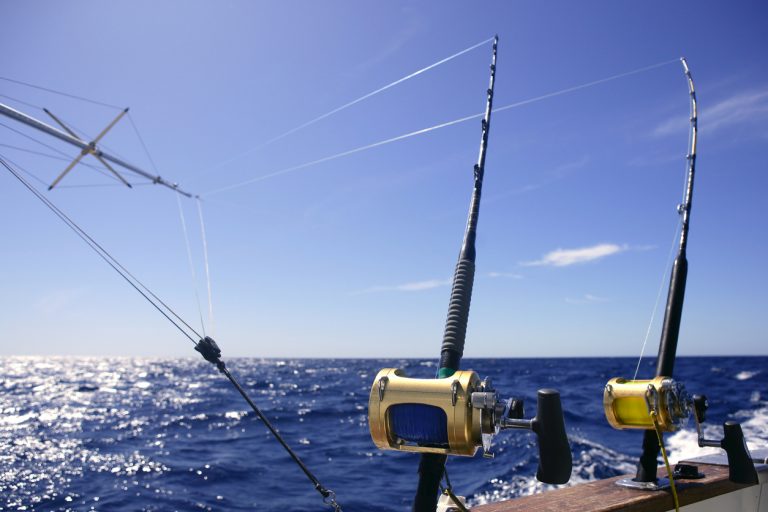 The Thrill of the Catch
What's more exciting than reeling in the catch-of-the-day? Not much else! There's a certain thrill to pulling in one of the monsters of the deep. Moreover, reeling in giant fish grants a level of challenge to the average fisher. If you're used to fresh-water fishing, you're in for a surprise. Some of the fish you'll encounter aren't your "average" size fish you'd see back home. And for more of the sportsman, there are fish like Sailfish, Marlin, Tuna and Shark that only the most experienced fishermen set out to catch.
Keep What You Catch
Just like you would with most fresh-water fishing, what you catch while out on a charter boat trip you can keep! While there are some restrictions, like what species you must throw back or the amount you are allowed to take, you can make a meal out of the fish you pull in. And although not all charters will help you clean and pack the fish you keep, there are just as many that will.
Eat What You Keep
Can't wait to get back from vacation before you eat your fish? We don't blame you! One of the amazing parts about fishing in Key West FL is the number of restaurants that will cook the fish you give them for you! That's right, not only can you keep what you catch, but you can eat it that same evening! If looking for one of Key West's fine establishments that will cook the fish you bring them, here's a list of a few:
Blue Heaven
Charlie Mac's
Hogfish Bar & Grill
Hurricane Hole
Rooftop Café
Six-Toed Cat
Fish with the Best
To ensure your fishing trip is the best part of your entire Key West trip, only fish with the best. Call Captain Moe's Lucky Fleet for the experience of your lifetime! Captain Moe is one of the most experienced sailors to fish off the coast of Florida. After traversing the oceans of the world on some of the greatest high-tech boats, Captain Moe settled down in Key West FL. He began his own fishing charter company to show locals and visitors alike how to conquer fishing off the Keys.
If you're interested in sailing with Captain Moe's Lucky Fleet yourself, schedule your next charter boat trip with the crew today! Contact us at 305-422-1615. Also, we are located at 201 Margaret St, Key West, FL 33040.