October Fishing Report
Trick or Treat! For Captain Moe's Lucky Fleet, we know all the best tricks for finding what's biting this season. And our treat is being able to take lucky groups of fishers out with us! Now that colder winds and waters prevail, there's plenty to be caught in the backcountry and flats over October. And for your guide to the best fishing Key West has to offer, look no further than the crew of Captain Moe's Lucky Fleet.
A Flats Free-for-All
We are in the midst of the best fishing season in the flats for the Florida Keys. The influx of baitfish mixed with cooler waters creates an explosive result in the shallower waters around Key West. As such, you can expect to catch a plethora of Tarpon, Permit, Snook and Barracudas. Moreover, fishing for Bonefish tends to be especially productive.
A Shallow Affair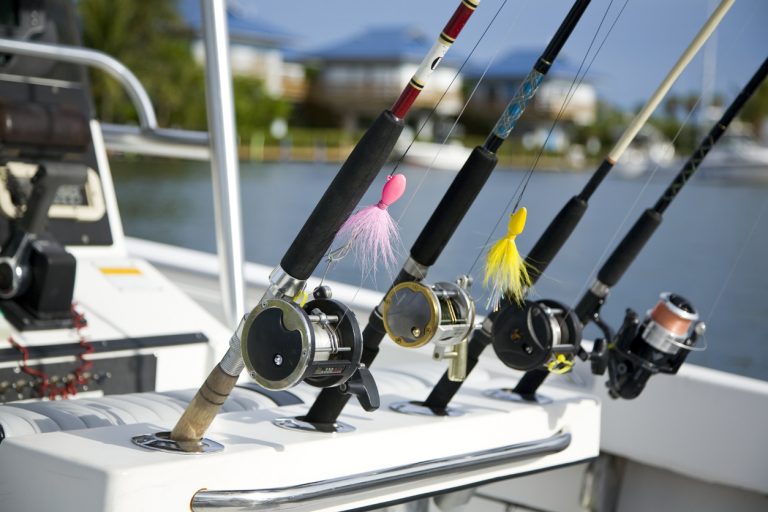 Continuing with the theme of excellent shallow water fishing, the backcountry is no exception. By fishing the basins and channels of the backcountry, you can expect to see a little bit of everything. Some fish you'll be pulling in include Trout, Sharks, Redfish, Snapper, Mackerel, Grouper and more. There's no time to be bored when you're casting out into the backcountry in October!
Deep in the Reef
Although the shallower waters are seeing most of the action during this month, wrecks and reefs still have plenty to offer experienced and novice fishers alike. Moreover, if you're concerned about going any further out and experiencing rougher waters, the wrecks and reefs provide an alternative fishing spot. In these areas, expect to see plenty of Cobia, Jacks and Kingfish.
Out at Sea
If you're willing to start your charter trip early to get to the better fishing spots out deep, it will be well worth your time. Sailfish and Swordfish, while around year-round, are reasonably active during October. Additionally, Mahi Mahi are still abundant at this time of year and be on the lookout for Wahoo, Marlin and Blackfin Tuna.
Book a Charter Boat Today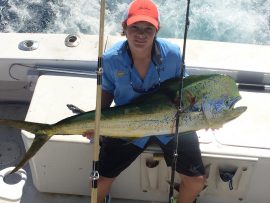 With the weather cooling down, fishing off the coast of Key West is heating up! And no one is better at introducing fishers to the Florida Keys than Captain Moe and the crew of his Lucky Fleet. Captain Moe has been sailing the oceans of the world for the past 30 years. His incredible experience and knowhow have made his fishing charter trips some of the most popular on the island. Call today at 305-422-1615 to schedule your next deep-sea fishing, light tackle fishing or wreck fishing excursion. Also, we are located at 201 Margaret St, Key West, FL 33040.