Plan Your Next Big Trip to Key West

Few cities in the United States have the rich culture, entertainment and adventure offered in Key West FL. Whether you're coming to relax on the beach or take a fishing charter out to sea, there's plenty to do for any vacationing family. Ghost tours, scuba diving, national parks, museums, nightlife and more await you when you take a trip to Key West FL.
Tours a Plenty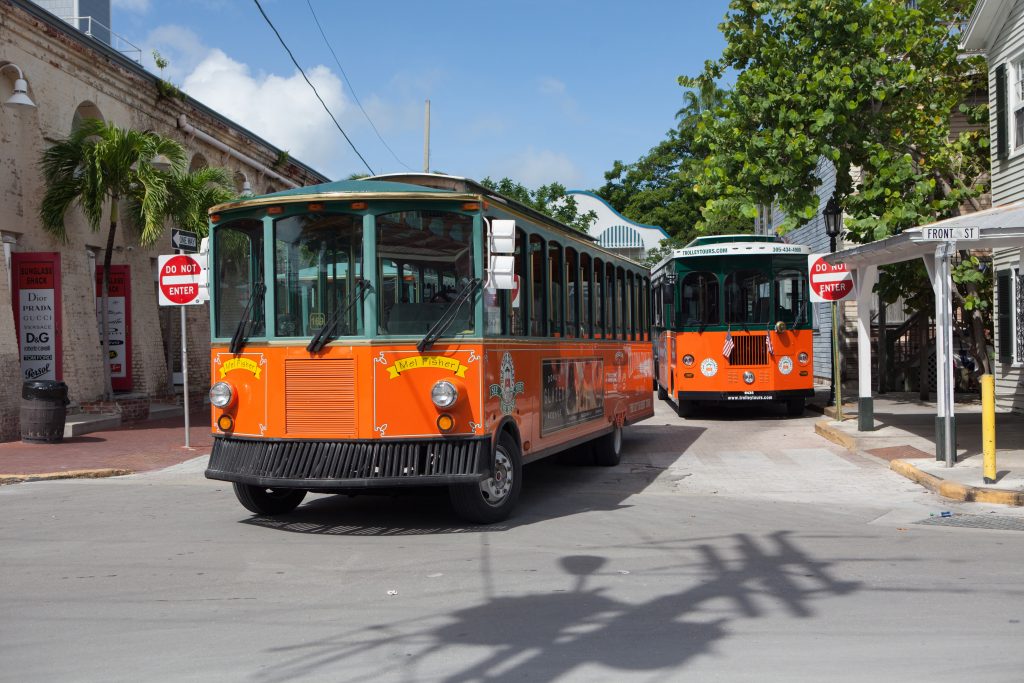 If site seeing is your thing, there are plenty of breathtaking views to behold throughout Key West. Moreover, you have your choice of transportation method: by land, sea or air! Seaplane tours are available when you want to take to the clear skies over the Keys. Additionally, you can see some fantastic sites while cruising the waves off the coast. And while in the city, there are tours that satisfy the partier (Pub Crawl Tours), appease the curious (Historic Tours), scare the "believers" (Ghost Tours), and much more!
Historic Landmarks
Key West is home to some of the most interesting sites in US history. In this city, you can visit the home of Ernest Hemingway, President Truman's "Little White House," forts built in the Civil War Era and more. Much of the area's architecture is a sight to behold also, being a mix of classic Southern buildings and structures inspired by Cuban culture. A few of the other places you can visit include:
Custom House Key West
Oldest House Museum
Key West Historic Memorial Sculpture Garden
Aids Memorial
African American Memorial
The Southernmost Point
Great Food and Live Music

When cruising through Key West, there are plenty of places to satisfy your hunger. Get the freshest seafood or something with more flare from the local Cuban eateries. Moreover, the night scene offers excellent bars with live music, playing near every evening. Find local restaurants and bars like:
Sloppy Joe's Bar
Irish Kevin's
The Green Parrot
Little Room Jazz Club
Captain Tony's Saloon
What More Can You Do?
Eating and site seeing is fun, but what activities can you do yourself in this unique locale? Why not catch up on some rest and relaxation on the beach? Or take a sailing trip out in the Gulf of Mexico? The choice is yours when it comes to enjoying what Key West FL has to offer. If you weren't aware before, here are a few other options for activities you can participate in:
Taking a day trip to Dry Tortugas National Park
Paddleboarding through the Mangrove Ecosystem
Catching a show at the San Carlos Theatre
Watching the sunset at Mallory Square
Visiting the shops down Duval Street
Taking a fishing charter out to sea
Speaking of fishing charters, there isn't a more unique experience available in Key West FL than taking to the water and participating in some sport fishing. It's no "lake fishing," to be sure. You can take a shot at catching any variety of saltwater fish, like Mahi Mahi, Snappers, Sharks, Sailfish, Tarpon and more. And there's no one better to take you out to sea than Captain Moe and his Lucky Fleet.
Captain Moe is one of the most experienced sailors you'll find in all the Keys. He has sailed the oceans of the world as a member of the Coast Guard, as an ocean-racer and as a fisherman. With his knowledge and worldliness, Captain Moe settled down in Key West to start his own fishing charter company. To this day, you can have the trip of your lifetime on one of Moe's boats, and catch the fish you only hear about in stories.
To book your fishing trip with Captain Moe's Lucky Fleet, you can contact us at 305-396-5606. Also, we are located at 201 Margaret St, Key West, FL 33040.